Hey everyone!! It's Wendy of WM [squared]'s 34th Birthday!! She is having a huge sale in her store and we (her CT) are having a HUGE blog train!! =)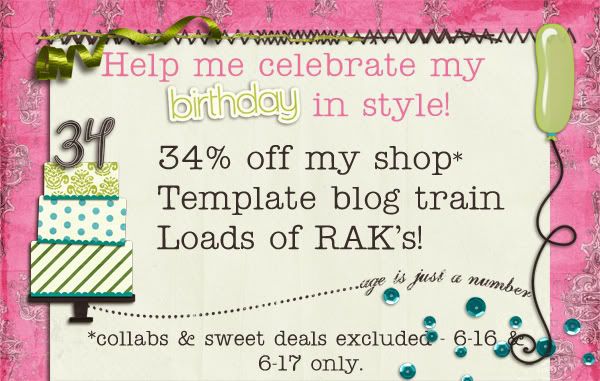 Click ad to go to the store!
In the spirit of birthdays, we are all sharing our favorite birthday stories! I wanted to share my favorite birthday. It was my 3rd birthday and my mom through me a HUGE luau! I remember swimming and lots of presents and all of my friends and family.
Now for your freebie! Hope you enjoy the template I made for you =)
Click on the image to DL.
Your next stop on our blog train is
Kate!
If you are just joining the train or get lost along the way, you can get the full train list on
Wendy's
blog.